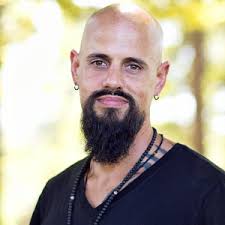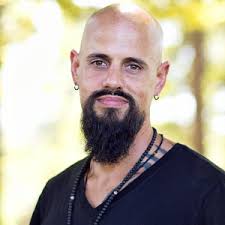 (Brand Architect / Philanthropist / Host of Inipi Radio)
In 2008, I blindly met Jared on an airplane traveling towards Texas. He was fresh off extradition by the U.S. from Rwanda where he had been imprisoned daily for 4 months, facing forces of black-mail, corruption, and high-tension accusations. Jared asked me a question on that plane ride, and it planted a seed that would change my life forever.
Sweet Ass Wisdom from the Show:
If a dude boards a plan covered in tats and you are scared of him, you should let him sit in the middle seat next to you. He may have killed a black mamba, and that deserves respect and attention.
If you find yourself imprisoned in Rwanda for fighting for gender equality, your passport may save your life.
If you wake up face-down-pants-down in the bushes, or on the face of your garage floor, it may be time to consider a rebirth in your approach to life.
If you are confronted by an entity that warns you of your current belligerent lifestyle, even if it's Tom Waits on a rollercoaster, take the advice and run for it.
The world is much smaller than you think, and our connection is much more powerful than your imagination may currently allow. Expand your imagination.
Try to give less fucks, kids.
Sweet Ass Links from the Show:
Never Stop Peaking on iTunes | Stitcher | Spotify
@JaredAngaza on Social Media
The Full Story of Meeting Jared on the Plane
The Art of Authenticity Podcast
Enter the Giveaway to win a physical copy of When Wisdom Meets Passion by Jared Angaza and his father Dan Miller
Ask a Question or Leave a Comment to be aired on the show:
Check out more sweet ass episodes:
https://heatharmstrong.com/wp-content/uploads/2018/04/Jared.jpeg
225
225
Heath
http://heatharmstrong.com/wp-content/uploads/2017/04/LOGO-1-1.png
Heath
2018-04-16 17:45:03
2019-01-10 11:25:25
Strange Vibes on a Plane, Imprisonment in Rwanda, Contagious Entities, and Emotional Magic w/ Jared Angaza