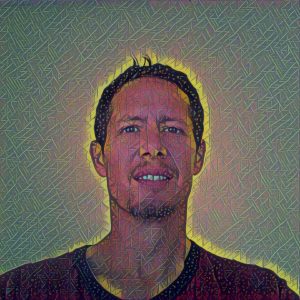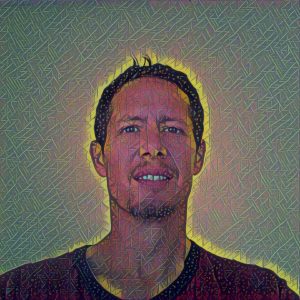 Never Stop Peaking on iTunes | Spotify | Google Play | Stitcher

Levi Barker is remarkable Bwiti Iboga provider and facilitator at Iboga Wellness Center in Costa Rica. After being addicted to opiates throughout a large chunk of his twenties and thirties, Levi discovered the life-altering transformational and healing powers of Iboga, a plant medicine native to the Gabon and Cameroon areas of west Central Africa.
In this interview, we explore the sacred and ceremonial use of Iboga for personal transformation and healing, as well as its role as an unmatchable tool in opiate recovery ongoing integration. We also cover a little bit of the history, science, and common uses of the Iboga root and one of its alkaloids, Ibogaine.
"If we can get things moving on an energetic level, it helps us manifest what we want in our life on a physical level."

Levi Barker
Iboga is an intelligent medicine that does not stop teaching. As if you are entering a portal to a waking dream state, it is common for experiences with Iboga or Ibogaine to dive deep internally, highlighting the importance of self-love at a core level.
To learn more about Iboga Wellness, or to get in touch with Levi, visit the links below.
LINKS FROM THE SHOW:
Iboga Wellness Center:
Phone: 1.844.450.6720
Email: info@ibogawellness.com
Website: www.ibogawellness.com
---
Ask a Question or Leave a Comment to be aired on the show: www.heatharmstrong.com/voice
Leave a Review and Help Support the school I work with, HELP-UGANDA. For every review, I donate $2 dollars. How to leave a review: www.heatharmstrong.com/review
RageCreate.com | SweetAssJournal.com | HeathArmstrong.com
https://heatharmstrong.com/wp-content/uploads/2019/10/Levi-barker.jpg
300
300
Heath
http://heatharmstrong.com/wp-content/uploads/2017/04/LOGO-1-1.png
Heath
2019-10-20 14:17:18
2019-10-21 13:11:35
Iboga and the Bwiti Tradition: Self Transformation and Deep Healing with Levi Barker of the Iboga Wellness Center