Download the Meditation and read about my experience below:
Download the meditation!
Have you ever meditated or practiced mind strengthening? When I look back on my journey of creating the happy and free lifestyle I have today, there has been nothing more of an anchor than the habit of meditation. And, I can attribute my current freedom lifestyle to the vision I created from 1 meditation in particular.
Why meditation? Well, meditation is the baseline for quieting the mind and eliminating distraction. Once we can accomplish that, clarity and focus start to take over. Whenever the distraction gremlins are having a disco party in my brain, I turn everything off, step away from the rage, and simply meditate.
You know that feeling you have after a REALLY REALLY good nights sleep? The crazy energy and the feel-good lightness of the body? That is the feeling that a simple meditation unleashes too. But, instead of needing 8 hours of rest, it can be as simple as 5 minutes of deep breathing.
It's a magical reset that is available anytime, to anyone.
With a meditation habit in place, it's easier to build the walls of your happiness empire.
When I first started meditating, I had no idea what I was doing. I signed up to download a meditation starter kit created by Kim Nicol (called 5 Mindful Minutes) and did 1 meditation per day, for 5 days. They were all 5 minutes long, and came with directions to "write down how you feel" at the end of each meditation.
So, I did. These were my results:
Day 1: Intriguing & Confused (I was in awe at the effect of the meditation on my day)
Day 2: Blurry (when you open your eyes, the experience is often blurry and distorted at first. This has become one of my favorite parts of meditating.)
Day3: Distracted-Green Colors (meditations aren't always perfect- in this case I couldn't concentrate at all and was distracted by my thoughts)
Day4: Revived – Stuck in a Daze (I felt consumed and stuck to the chair, like I was one with the earth. The feeling was indescribable)
Day5: Calm – Eyes Better / New Feeling / Blue Colors (Have you ever been in the hospital and hooked up to morphine? That is how I felt!)
There was something mystical about it, and it allowed me to really sit and clean out my raging lunatic status stress hole of a mind.
Shortly after, Kim sent me a custom meditation that she created specifically for me to visualize my future. She prompts certain questions that navigate your mind into seeing what the future will become. Every morning, I would light incense, close my eyes, and allow this guided meditation to take me into a world of bliss. A world where all of my surroundings were at peace, and I was free from career, debt, and stress. It was perfect.
After doing this meditation every day, my mind started to actually become one with the vision. Situations and lifestyles that I meditated about actually started manifesting in my life. The life I have today is exactly what I used to visualize during meditation.
I set my mind to believe in this happy and free lifestyle by visiting it every day, and now that vision is 100% live and breathing.
In the Sweet Ass Journal, mindfulness is one of the daily practices that I teach to help you build your freedom empire. The journal is my exact structure for creating and maintaining a freedom lifestyle, but I wanted to share just the meditation slice with you today.
Whether you have or haven't meditated before, I'm certain that it's the best thing you can be doing to strengthen your mind.
I wanted to give you access to the exact meditation Kim created for me that helped me change my life.
Download the meditation!
Take a listen and see if you can visualize where you want to be in the future. Allow her INCREDIBLE and soothing voice to guide you to your dream life.
Just do it once, and see how you feel. If you like it, do it again. The more you allow your mind to connect with your dreams, the faster they will become reality.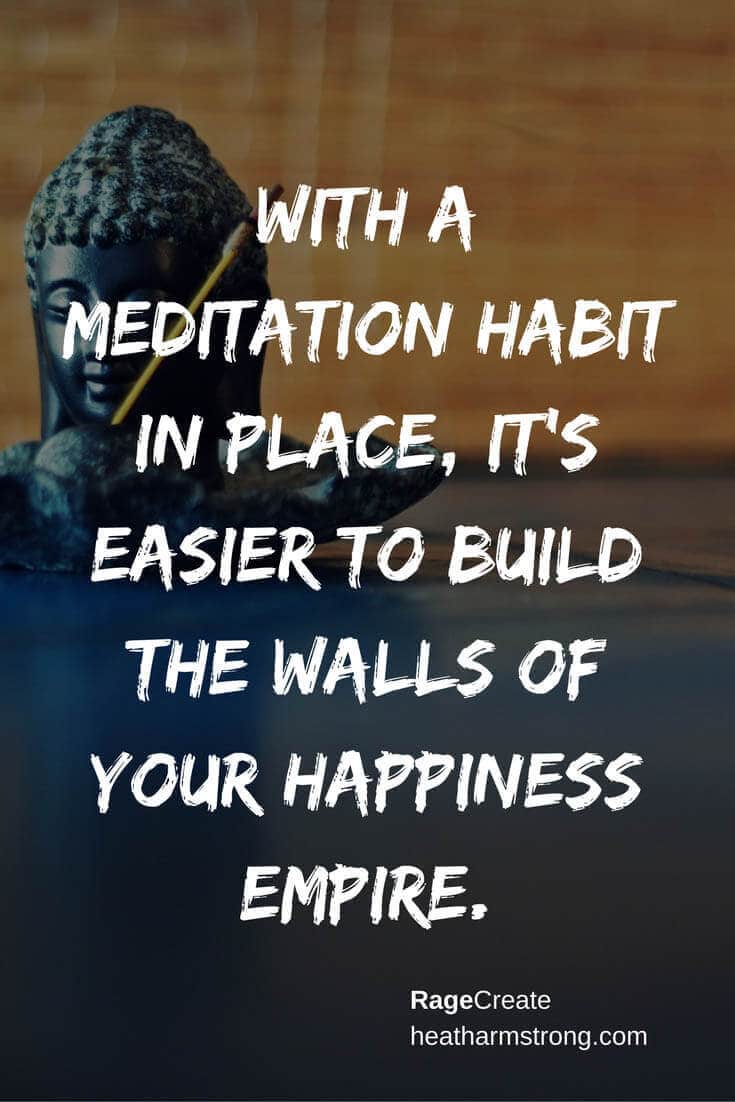 http://heatharmstrong.com/wp-content/uploads/2017/04/LOGO-1-1.png
0
0
Heath
http://heatharmstrong.com/wp-content/uploads/2017/04/LOGO-1-1.png
Heath
2017-06-13 08:10:06
2017-11-17 20:19:21
The Secret Weapon to Strengthening Your Mind and Manifesting Visions