The words I type come from my sacred space. Without this space, the majority of my writing, ideas, and creativity would remain unbirthed, or at most, suppressed. Ignorant of what a sacred space even was, let alone how to utilize it to maximize the mind and create happiness and freedom forever, I lacked energy, happiness, and success.
After my introduction to meditation and a morning routine (The Miracle Morning), my sacred space began to evolve. It's no secret that having a special space to create can throw a switch in your creative brain. Any artist, writer, or creative of any type will tell you they receive special inspiration from one particular creative space.
Without a structured plan, I found myself returning to the same spot–a place to think and observe the areas of life I most wanted to develop. I closed the door to outside distractions for complete solitude and peace. By having a relaxed and peaceful physical space, we allow ourselves to open the door to a relaxed and peaceful mental space.
All the magic happens in your sacred space, where you enter a state of relaxation and peace. In this state, the clutter of stress and resistance is slaughtered and released, and the magic tree of ideas starts to take root. When these ideas enter your calm and peaceful mind, you are in a clear enough state to observe, analyze, and take action toward manifesting happiness and creativity in ways beyond your most rampant imaginations. A sacred space is essential if you wish to create the life you love. Without it, I would probably still be working in the construction industry, pounding whiskey every night, and you wouldn't be reading this now. Without a sacred space, Steven King wouldn't have written Carrie to get his start, nor the 90+ books after Carrie. It's worth giving a shot. You'll find a new love you never knew existed.
I've created an extensive checklist of ideas to implement when creating your sacred space. You can get it for free below:
Get the Sacred Space Checklist!
Everyone has their own mojo, so make your sacred space unique to your needs. Visit it often, even when you feel like sleeping in, dicking off, or riding the procrastination train to the bar. The more you visit, the faster you will carve your happiness muscle.
Do you have a sacred space? If so, let me know what makes a sacred space for you in the comments!
Check out the Sweet Ass Journal to Develop Your Happiness Muscle in 100 Days for more inspiration.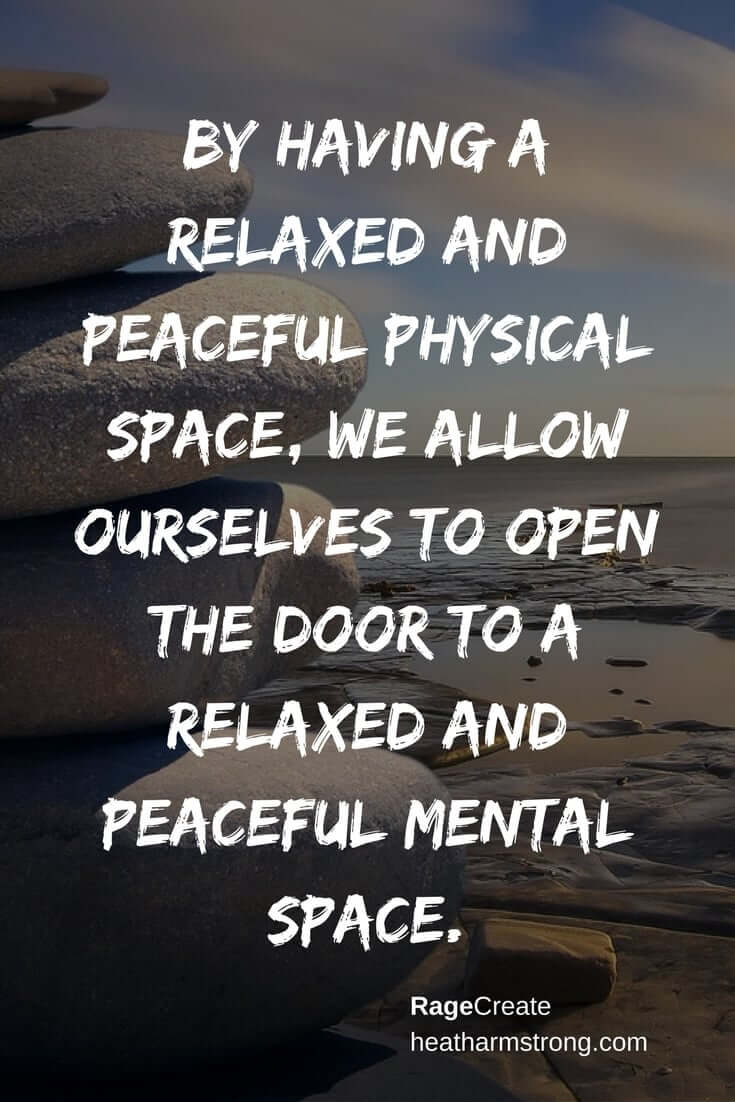 http://heatharmstrong.com/wp-content/uploads/2017/04/LOGO-1-1.png
0
0
Heath
http://heatharmstrong.com/wp-content/uploads/2017/04/LOGO-1-1.png
Heath
2017-06-20 08:10:58
2017-11-17 17:00:19
14 Actionable Tips for Creating Your Sacred Space